Enacting our Core Values, BHC's executive team leads with respect, integrity, and stewardship.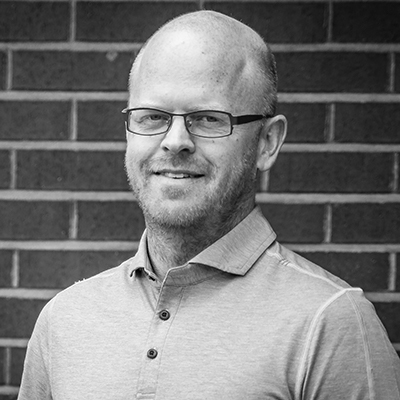 Peter Norman
Co-Founder & CEO
Founder, Peter Norman, began Bellevue Healthcare with the vision of being able to make a positive impact within his local community. Calling Washington home for most of his life, Peter received his Bachelor's Degree in Economics from Westmont College located in Santa Barbara, California. His strong ties to the Pacific Northwest made it the ideal place to build a company which embraced core values of honesty, integrity and stewardship.
Bellevue Healthcare was built from the ground up with an emphasis on hiring individuals who had a desire to serve while sharing commitment and passion for building a sustainable business model. Nearly the entire Bellevue Healthcare leadership team began working at Bellevue Healthcare upon college graduation in a delivery technician position which allowed them to understand the business with a bottom-to-top, 360 degree view of the organization and customer needs. Most of them have tenures with Bellevue Healthcare of 10 years or longer. It is with the commitment of the leadership team and family-centric atmosphere that has enabled Bellevue Healthcare to flourish within west coast communities, helping endless customers and patients get the equipment and service they deserve.
After 15 years as President, Peter transitioned to the role of Chief Executive in 2016 with renewed focus on growth and expansion. Bellevue Healthcare has a bright and sustainable future helping neighbors within the communities they serve. Peter looks forward to continuing to ensure that Bellevue Healthcare has the needed foundation and infrastructure to continue being an independent and sustainable organization that has the ability to serve customers well into the future.
Bellevue Healthcare
Joel Gallion
President
Joel was born in Del Rio, TX to an Air Force family and spent the majority of his childhood moving between 8 different states. Joel lives on the Eastside with his wife, Erin, and 4 children. He holds a BA in Economics and Business from Westmont College and an MBA from the University of Washington.
He started working for Bellevue Healthcare as a Delivery Technician. Joel had the opportunity to quickly learn every aspect of Bellevue Healthcare's core business model and it became evident that he was the ideal candidate to manage the first expansion of Bellevue Healthcare in Tacoma, Washington. Soon after Bellevue Healthcare's first expansion, Joel was promoted to Territory Manager and then Regional VP. In this role he provided support and oversight for our showroom locations and customers in Tacoma, Lacey, Silverdale, Sequim and Portland.
In 2016 Joel became President of Bellevue Healthcare and today drives the company with the same vision and mission that Peter Norman had instilled within the company at its inception. Leading with care and compassion, Joel is committed to nurturing the small business culture that Bellevue Healthcare was founded upon even in times of rapid growth.
Bellevue Healthcare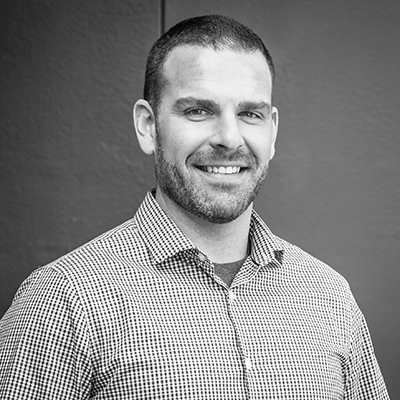 Bryce Schaffner
Executive VP Business Development
Bryce graduated from Pacific Lutheran University with a degree in Biology and Business Administration. He began working with Bellevue Healthcare as a Delivery Technician and later helped with expansion efforts in Chelan, Pierce, Snohomish, Skagit, and Whatcom Counties as Regional VP of Bellingham, Everett and Wenatchee branches.
In 2016 he became Executive VP of Business Development. He is proud to be a part of a company where each individual has the opportunity to make a profound impact on the customers they serve.

Bellevue Healthcare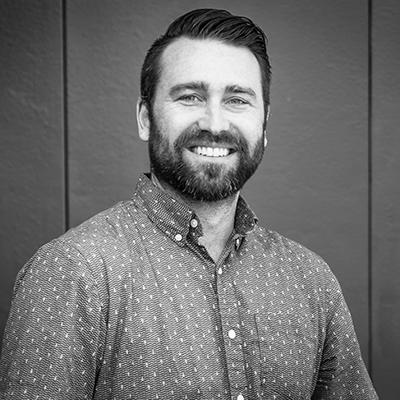 Josh Moritz
Executive VP Internal Operations
Josh holds a degree in International Business with a minor in Marketing which he received from Azusa Pacific University. Josh joined the Bellevue Healthcare team as a Delivery Technician in what was going to be a brief stint while applying for law school. However, after a few months with the company, Josh was so impressed with the direction Bellevue Healthcare was heading and the potential it possessed that he put his plans for law school on hold and committed himself full-time to Bellevue Healthcare.
In 2016 Josh was appointed Executive VP Internal Operations. He leads the Customer Experience teams at the Bellevue Healthcare Headquarters in Redmond and works closely with local branches. Josh enjoys the challenge that comes with managing and motivating a group of diverse individuals towards a common goal. His enthusiasm about the opportunity that Bellevue Healthcare has remains just as strong as it was in his early working days. Josh's excitement for Bellevue Healthcare is evident in his leadership of both seasoned and new employees. Josh is dedicated to making Bellevue Healthcare the Medical Equipment supplier of choice for the Pacific Northwest.
Bellevue Healthcare
Duncan Hizzey
Executive VP Rehab Services
Duncan a Snohomish, WA native, graduated from Pepperdine University with a B.S. in International Business, where he had the opportunity to study abroad in Europe, Asia, and Scandinavia. Upon graduation from Pepperdine, he moved to Gig Harbor, WA to begin a career with a local home health company. He enjoyed meeting clients, hearing their stories, and problem solving to improve and provide the highest level of care. During his home health career, Duncan has gained vast experience in warehouse/distribution management, insurance billing and contracting, manufacturer contracting, accounting, marketing, strategic planning, business development, compliance and accreditation...and his eventual passion of custom/complex rehab equipment.
Duncan earned his ATP certification in 2006 and has since enjoyed working with clients, young and old, in providing them the necessary mobility products to increase their quality of life. He had taken a special focus on the pediatric clientele as he has seen the significant benefits of early intervention of mobility equipment into the lives of our special needs youth.
Bellevue Healthcare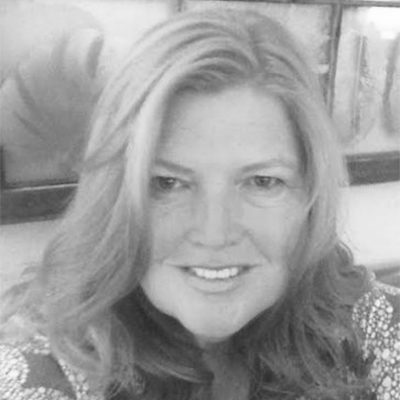 Melissa Lavin
VP Payer Relations
Originally from Lexington, Massachusetts, Melissa has always had an affinity for caring for the vulnerable in our society especially the elderly. While in high school, she worked in nursing homes. She graduated from the University of Vermont with a BS in Nutrition Sciences and become a registered Dietitian working in Long Term Care and Hospice. Motivated to improve patient care, her career direction evolved into managed care contracting where she could develop programs that both grow market share and provide quality services for patients.
Melissa has worked in the durable medical industry for over ten years and was the Vice President of Managed Care for a regional home medical equipment company in California before joining Bellevue Healthcare. In 2017 she became BHC's Vice President of Payer Relations. She looks forward to helping BHC grow and innovate. " I believe there is a huge need for quality durable medical equipment services that focus on customer service and I want to be part of growing our business in a sustainable way."
Bellevue Healthcare
Bob LaBelle
Territory Manager - Spokane, Coeur D'Alene, Tri-Cities & Yakima
Bob a native of Spokane, Washington attended Whitworth College, where he received his bachelor's degree in Communications with a minor in Business. Bob came to Bellevue Healthcare and spent his initial two years at our flagship location in Bellevue before he was selected to launch the first Eastern Washington location, Bellevue Healthcare in Spokane. Since the opening of the location in Spokane, Bellevue Healthcare has quickly become one of the leading DME providers for the Inland NW. Bob is honored to have the opportunity to serve his hometown and surrounding areas. He is equally excited about the future of Bellevue Healthcare and the widespread reach the company has had within local communities.
The Spokane team members have an excellent reputation for quality customer service. Bob thoroughly enjoys interacting with his team, both personally and professionally. Like other branch locations, the Spokane office has a true sense of community, which has been crucial to spearheading the company's reach into Eastern Washington.
Bellevue Healthcare
Kyle Foss
Director of Operations
Kyle, a local of Tacoma, attended the University of Denver before transferring and graduating from Azusa Pacific University in Southern California. After college he worked as a substitute teacher and in sales and as a Special Events Coordinator at REI. Looking for a new opportunity he came to Bellevue Healthcare as a Delivery Technician. He was attracted to Bellevue Healthcare's commitment to buck the norms within the industry and adapt to a new way of doing business both operationally and culturally. The growth of Bellevue Healthcare helped facilitate Kyle's future roles of Customer Service Representative and Operations Manager.
Now, as the Director of Operations, he facilitates external operational details and manages the purchasing for all locations and vendor accounts payable. Kyle also serves as the company's Joint Commision Officer for all of our Accreditations. He believes that Bellevue Healthcare's willingness to find solutions for clients, even if it means sending a customer elsewhere, shows the true dedication that Bellevue Healthcare team members have for their clients.
Bellevue Healthcare
Donavan Wass
Director of Reimbursement & Customer Experience
Donavan was born at the Merced Castel Air Force Base in California. After several years of moving around his family settled in the Pacific Northwest. Donavan has been in the Medical industry since 1998, beginning his career with a national pharmaceutical company. During his tenure he was driven to excel in the industry and became a licensed Pharmacy Technician. After working for another corporate DME company, Donavan knew he wanted to find a locally owned company and that he could help build from the ground up.
Donavan like most of the team at Bellevue Healthcare began his career with the company as a Delivery Technician and quickly excelled through the ranks of the company by taking on additional responsibility. Donavan has been an integral team member in expanding the company's footprint in the Pacific Northwest. He now manages and leads a team of customer experience specialists in an effort to improve the quality of care that our customers experience from start to finish.
Bellevue Healthcare
Jesse Kreun
Director of Training and Education
A native of Tempe, Arizona, Jesse moved to the Pacific Northwest to attend Seattle Pacific University and graduated with a degree in Music Education. After spending five years teaching elementary and middle school music in the public school system, he started at Bellevue Healthcare as a Delivery Technician at the Tacoma branch location.
With a positive, friendly and helpful persona, Jesse's love for teaching continues to manifest itself since he is now responsible for training and education for all office and Customer Service Representatives in the company. He created Bellevue Healthcare's first Quality Assurance department, which allowed Bellevue Healthcare to centralize key functions of the Customer Service Representative team, resulting in streamlined costs and improved efficiency. More importantly by creating best practices and company-wide standards in customer service, Bellevue Healthcare assures that clients can always expect a high-level of customer care with empowered team members consistently looking out for the customers' best interest.
Bellevue Healthcare
Bellevue Healthcare is the Pacific Northwest's Truly Local full service durable medical equipment provider offering retail, complex rehab, respiratory services, and facility solutions across Washington, Oregon, and Idaho. Locally owned and operated since 2000, Bellevue Healthcare remains committed to delivering superior selection and service.
---

Joint Commission Accredited
Since 2002>